Andrew Roach, congratulations on your graduation. Education is the key to unlocking your potential. We are so proud of you! 🥳 #WarrenWill #Warren_Adult_Ed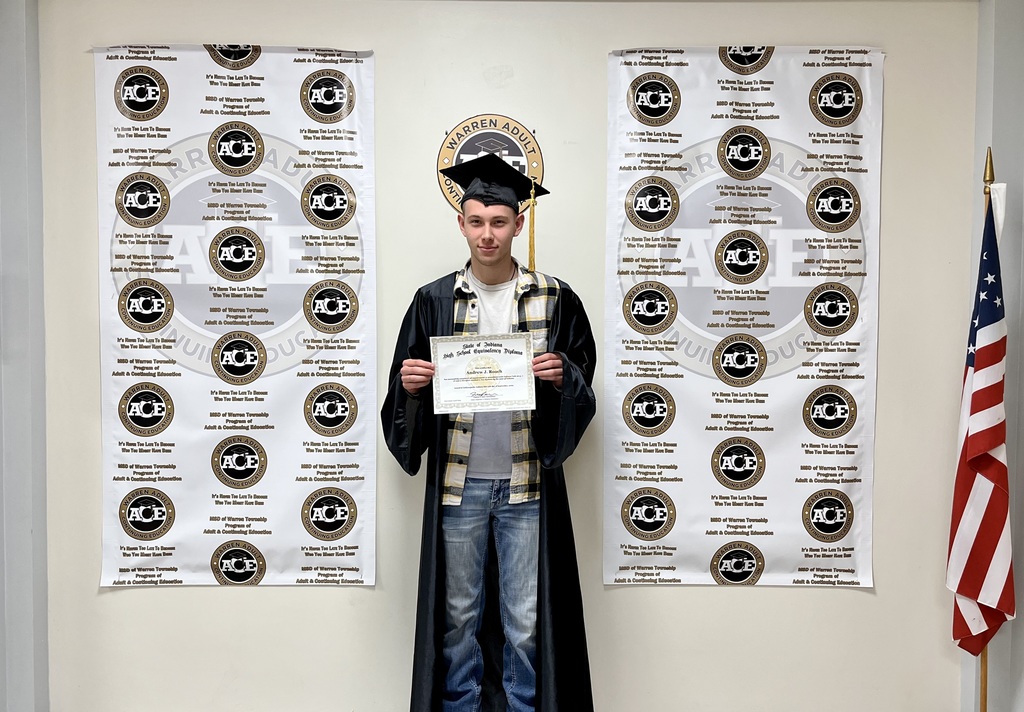 Seth Cherry, nothing can stop you now, Graduate! Keep reaching for the stars! #WarrenWill #Warren_Adult_Ed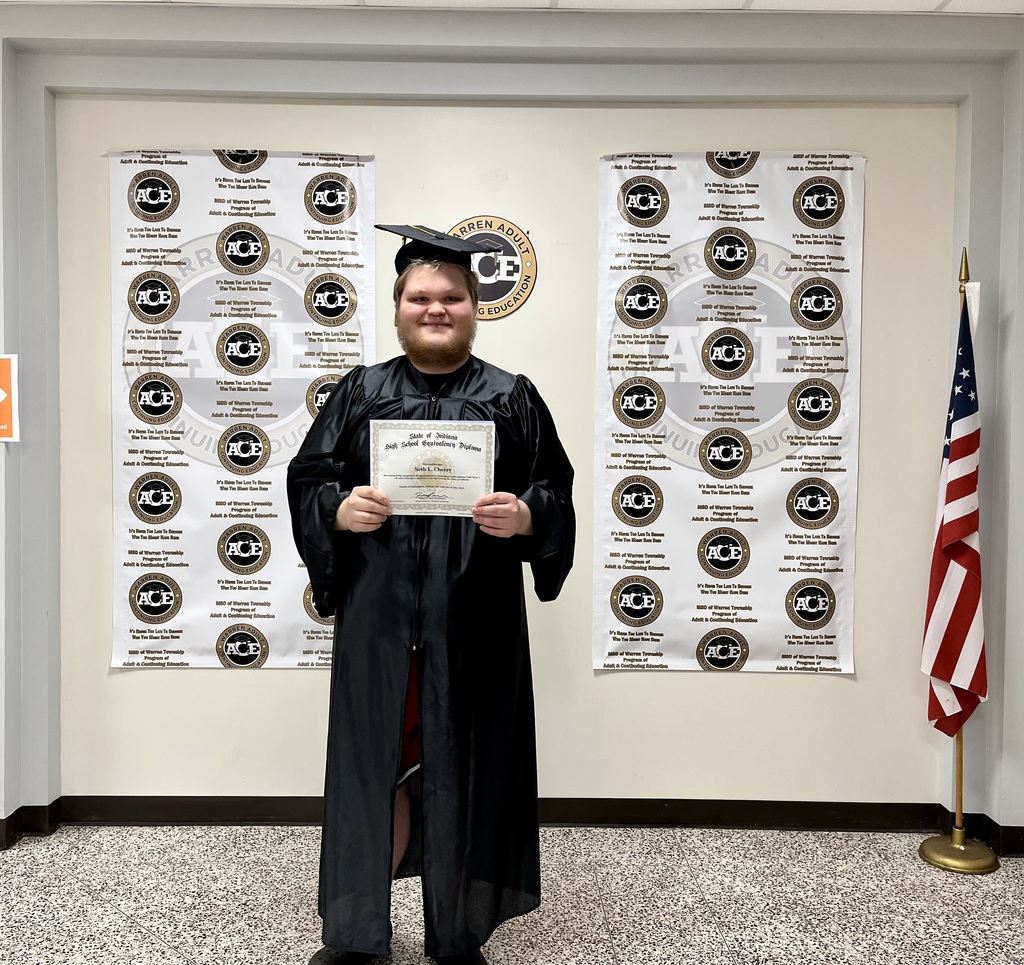 Governor Eric Holcomb of Indiana issued a Proclamation for Adult Education and Family Literacy Week. The staff and students of WTAE enjoyed celebrating AEFL week with their governor. Wayne Township Adult Education, Warren Township, and River Valley Resources are hosting a State Leader's Conference to build Ambassadors' skills to connect Indiana Ambassadors to COABE's National Movement. This year the Governor and the Department of Workforce Development have agreed to double AE funding in the budget. In the 2023 legislative session, adult education providers in Indiana will be leading a campaign to expand our state funding to $25,000,000. Indiana is taking proactive steps to expand pipeline solutions for the workforce. Adult Education providers are eager to see the impact on their students' lives. As these opportunities expand, local employers will realize the benefit along with the economy as students typically increase earnings by $10,000!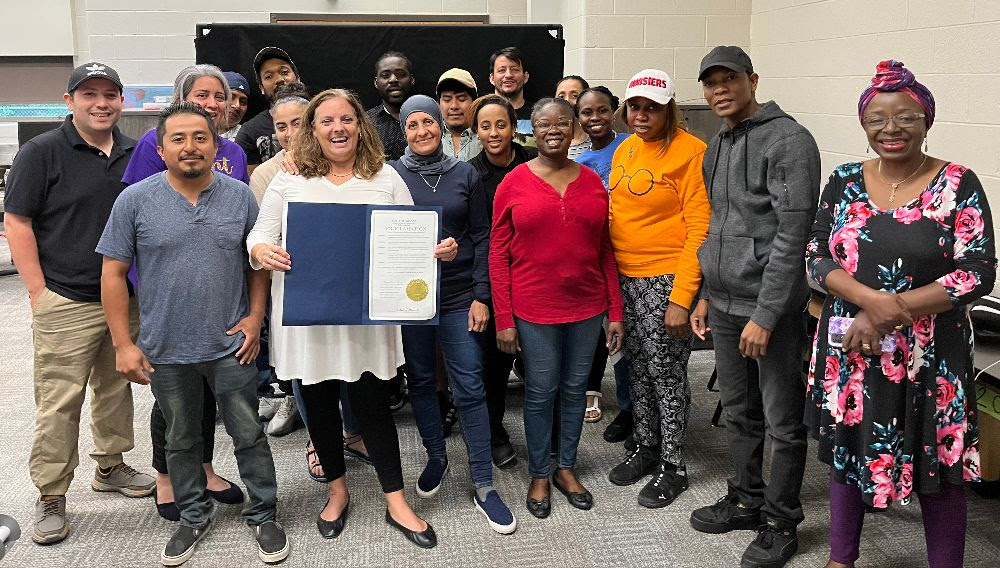 Did you know that a mother's education level is the greatest determinant of her children's future academic success? Take the first step and learn more about our #AdultEd program! #HighSchoolEquivalency #Graduate #HSE #AEFLWeek #AEFL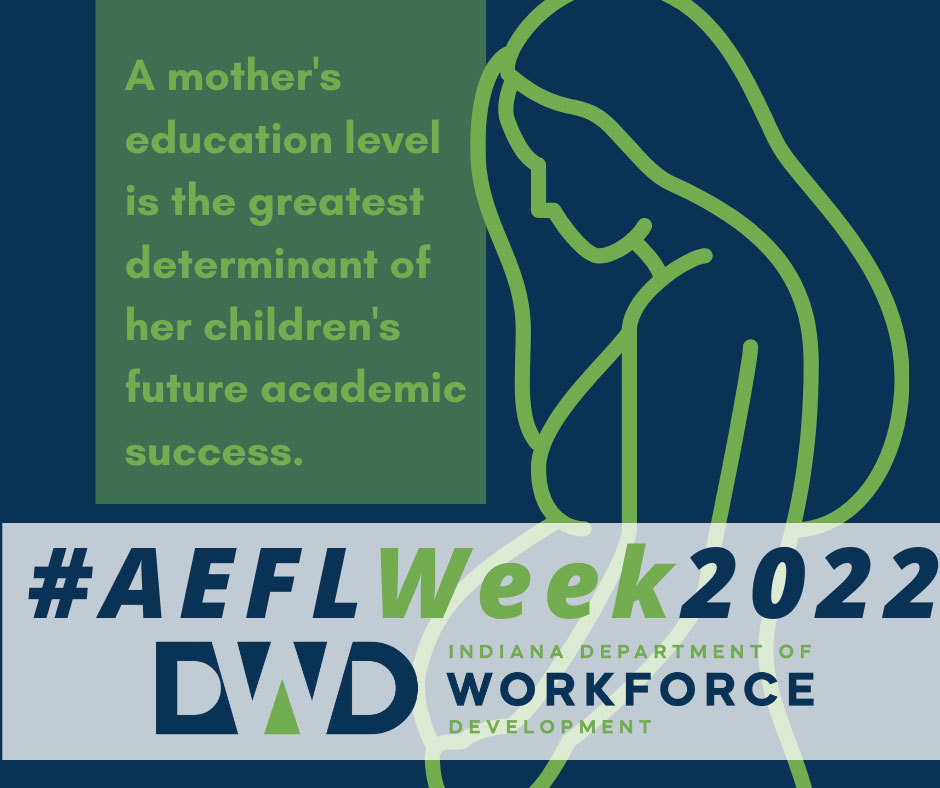 Why Adult Ed? Greater self-efficacy, better health outcomes, and higher salaries are all outcomes for adult education students. #AEFLweek2022 #AEFL #famlit #adulted #familyliteracy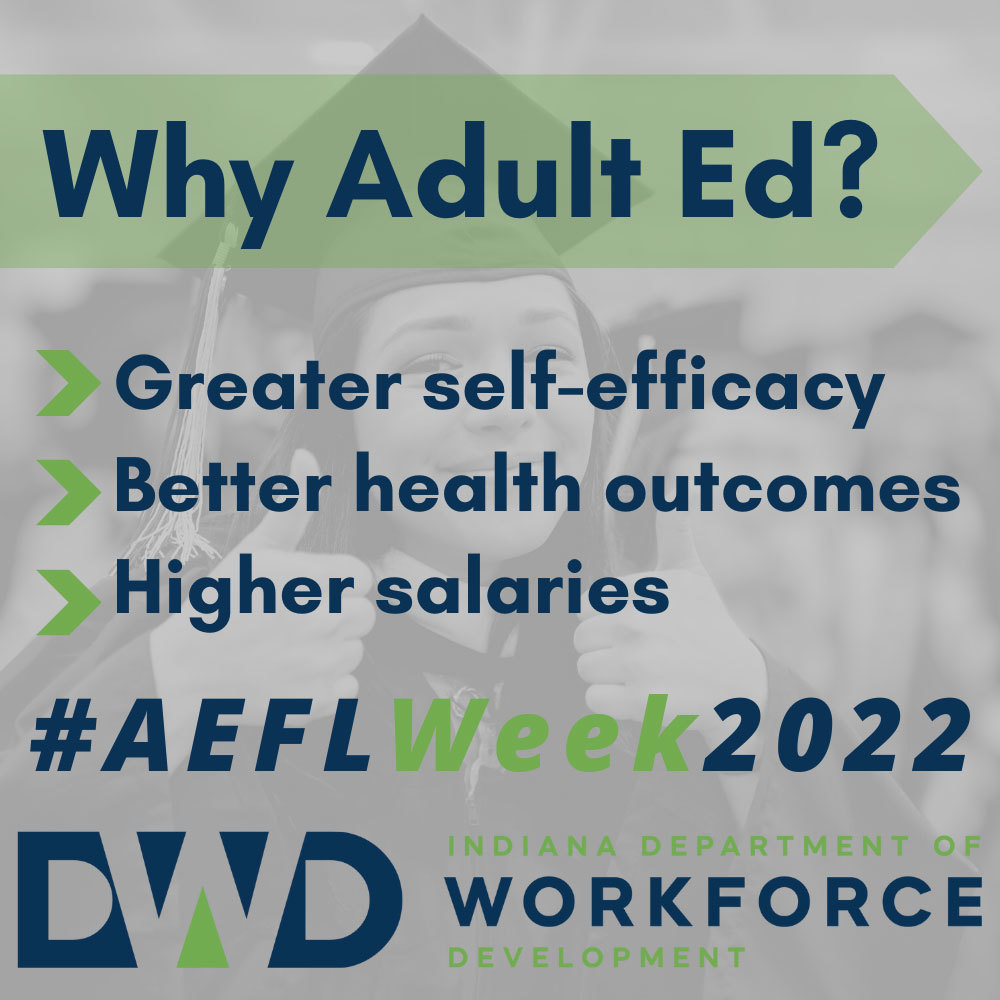 Wow! Look at Ms. Debby with some of her morning students! So happy to see everyone succeeding and meeting their goals. #WarrenWill #Warren_Adult_Ed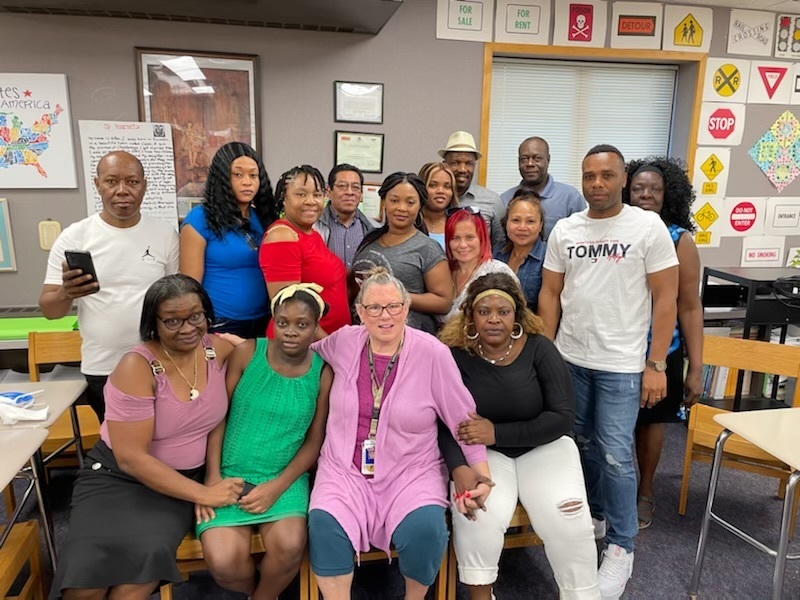 Congratulations Kaleb Reeves on your well deserved success!! #WarrenWill #Warren_Adult_Ed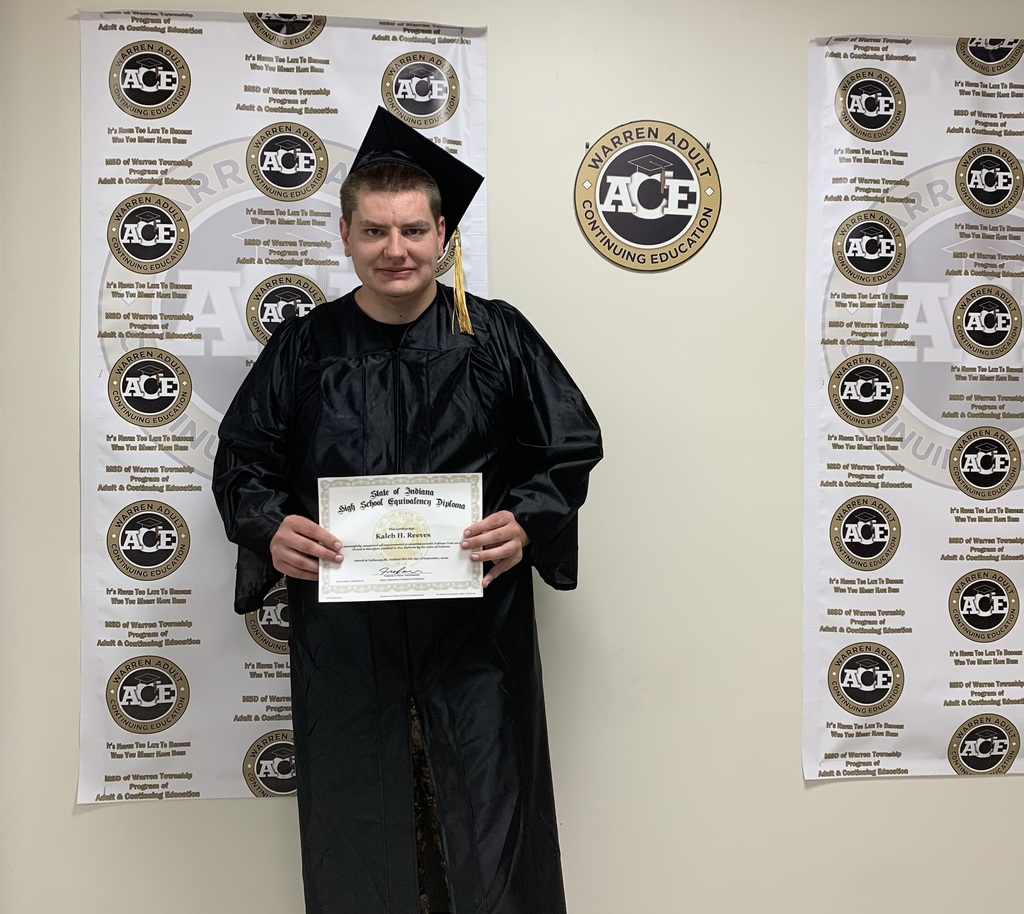 The financial benefits of #AdultEd could lead to making at least $10,000 more each year for people who earn their high school equivalency diploma. #AEFLweek2022 #AEFL #AdultEd #earnmore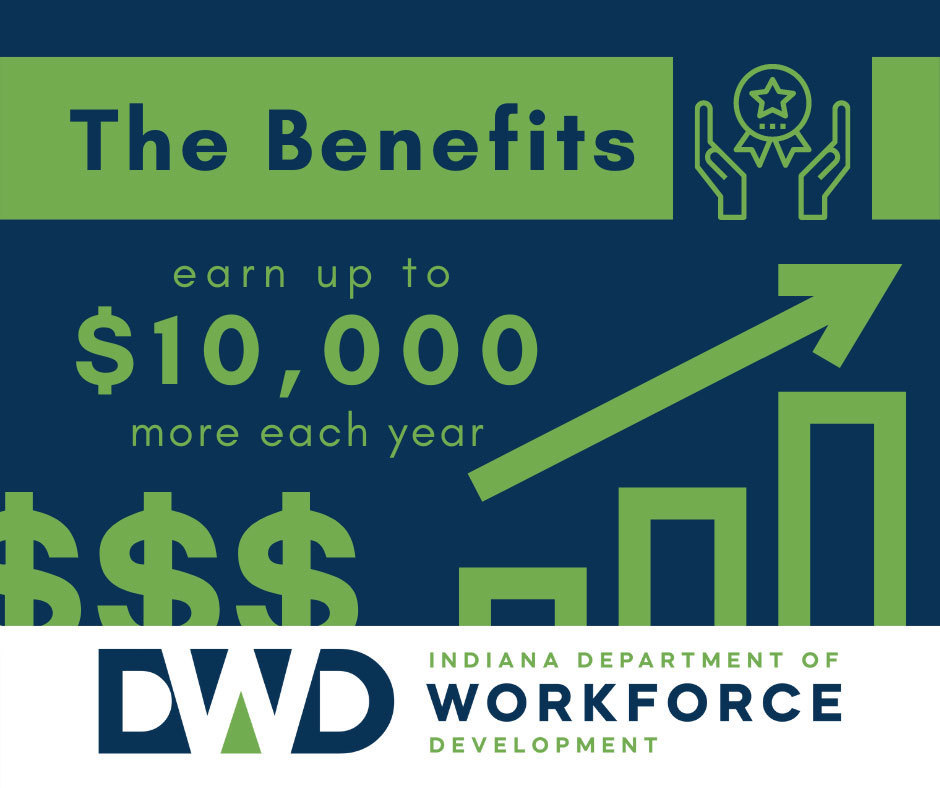 There is a huge need for the family literacy services that #AdultEd offers, since in the US alone over 40 million adults cannot read above a third-grade level. #AEFLweek2022 #adulted #famlit #familyliteracy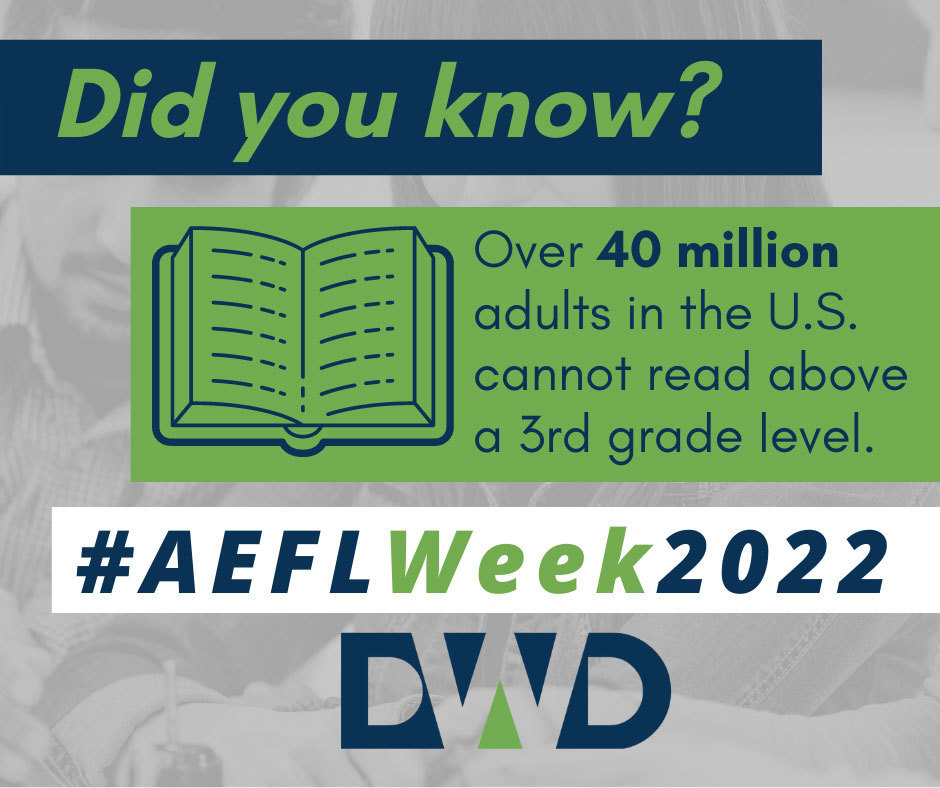 Are you ready to become a Certified Paraprofessional? Well, we are ready to get you started! Enroll now! Our classes will begin on October 18th at Highlander Park. #WarrenWill #Warren_Adult_Ed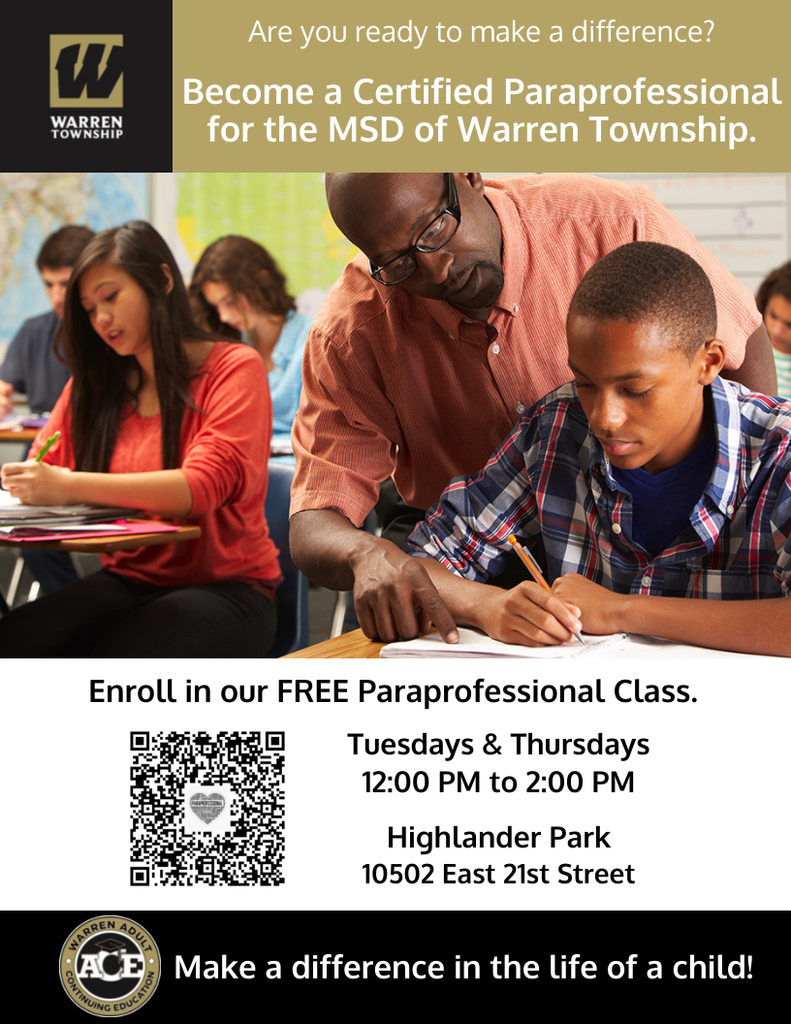 #AEFLweek2022 from September 18-24, 2022 highlights the importance of Adult Education services. #AdultEd programs provide #EnglishLanguage classes, High school equivalency #HSE classes, and #CareerTraining for free. These programs improve adult and family literacy, increase average income, and uplift communities.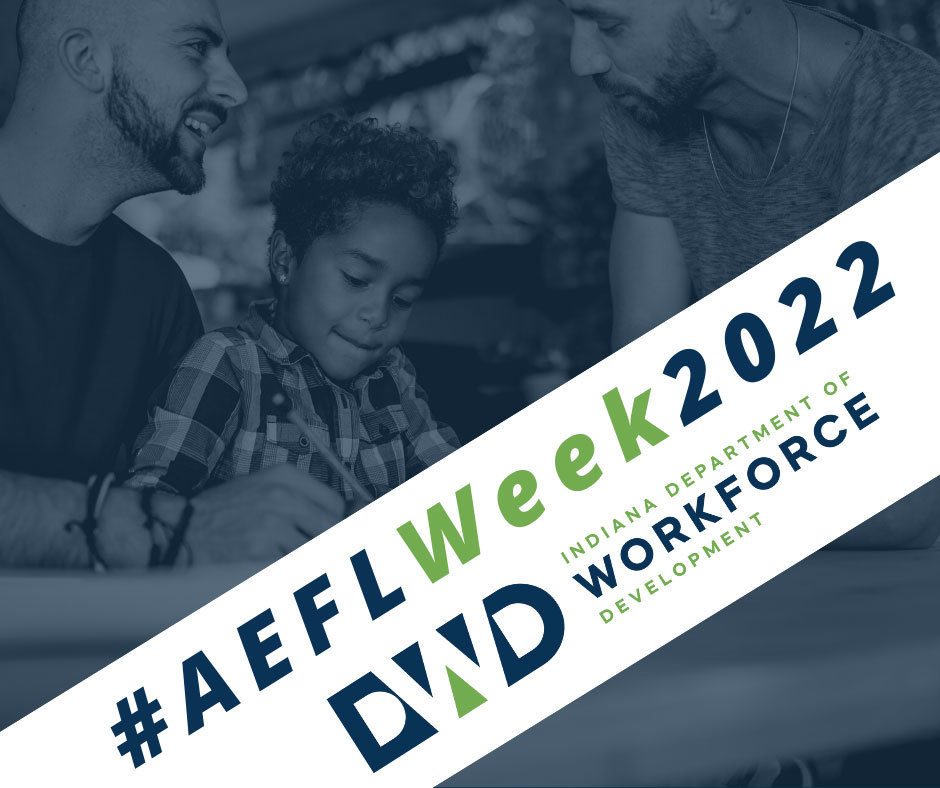 Take a look at all of our amazing CNAs to be! They got to celebrate and get their certificate last night. Pictures don't do justice to how amazing their celebration was! Congratulations Dynamic Angels, you all deserve this! 🤍🩺 #WarrenWill #Warren_Adult_Ed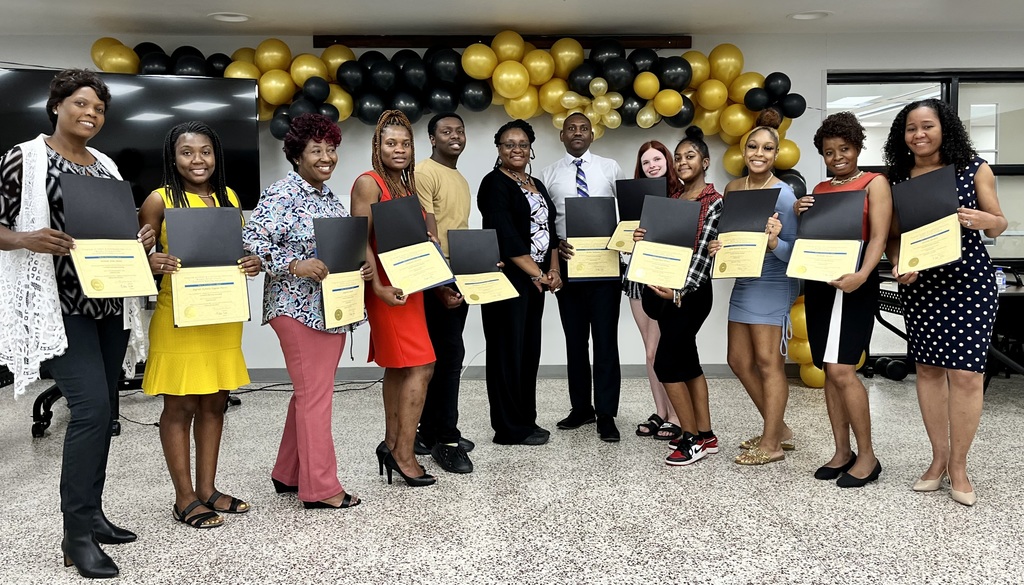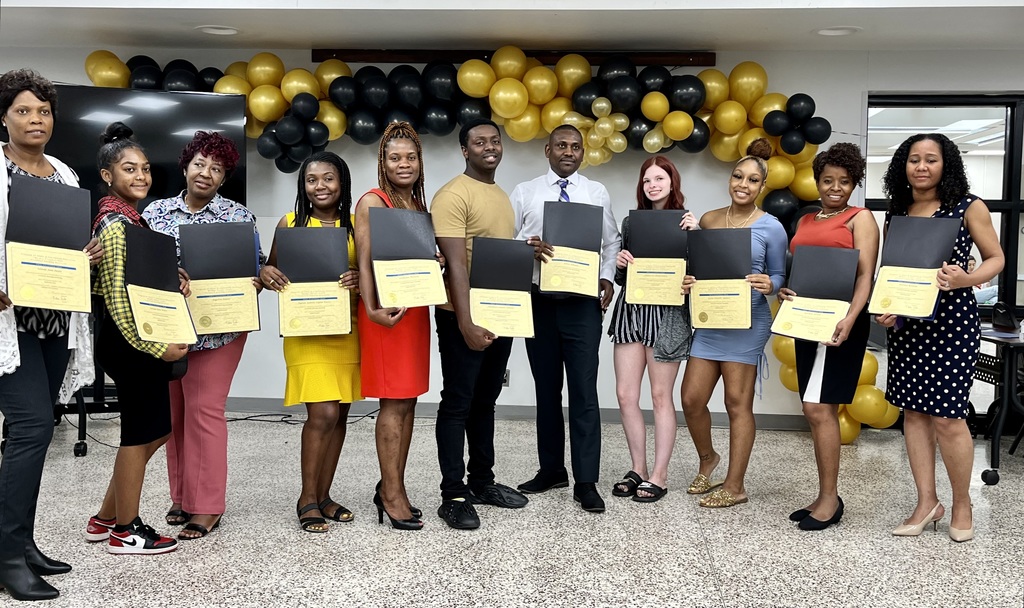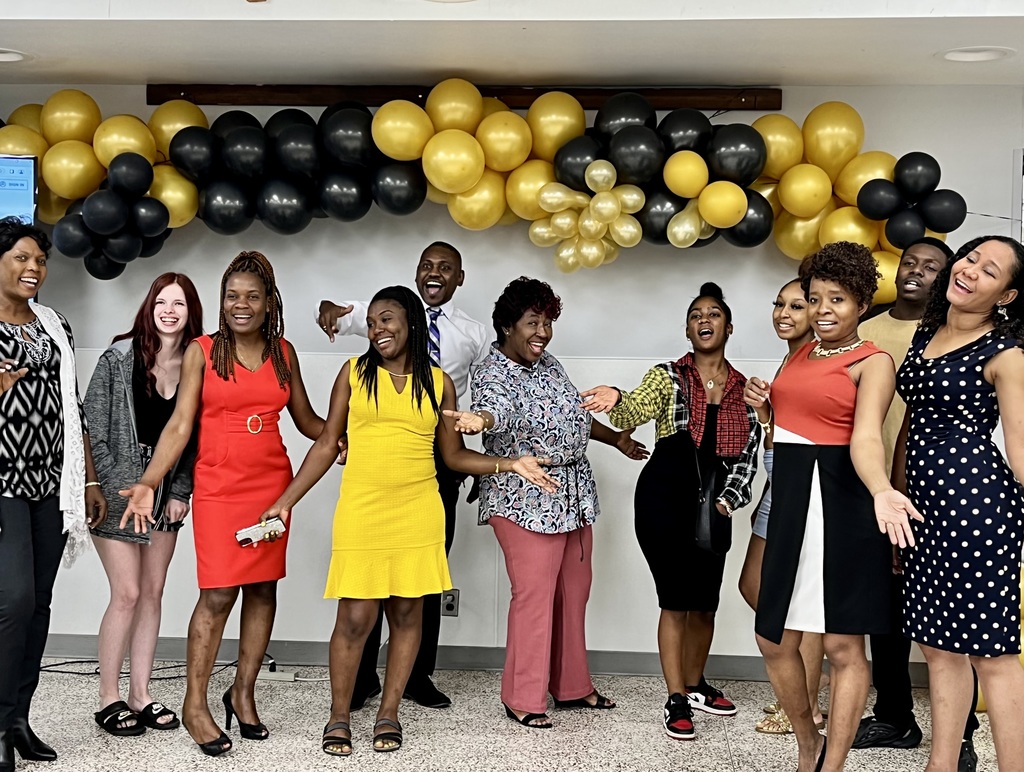 Congratulations to DAnthony Reed, who attended our Bootcamp Class and has now received his High School Diploma! You did it!! 😁🎓 #WarrenWill #Warren_Adult_Ed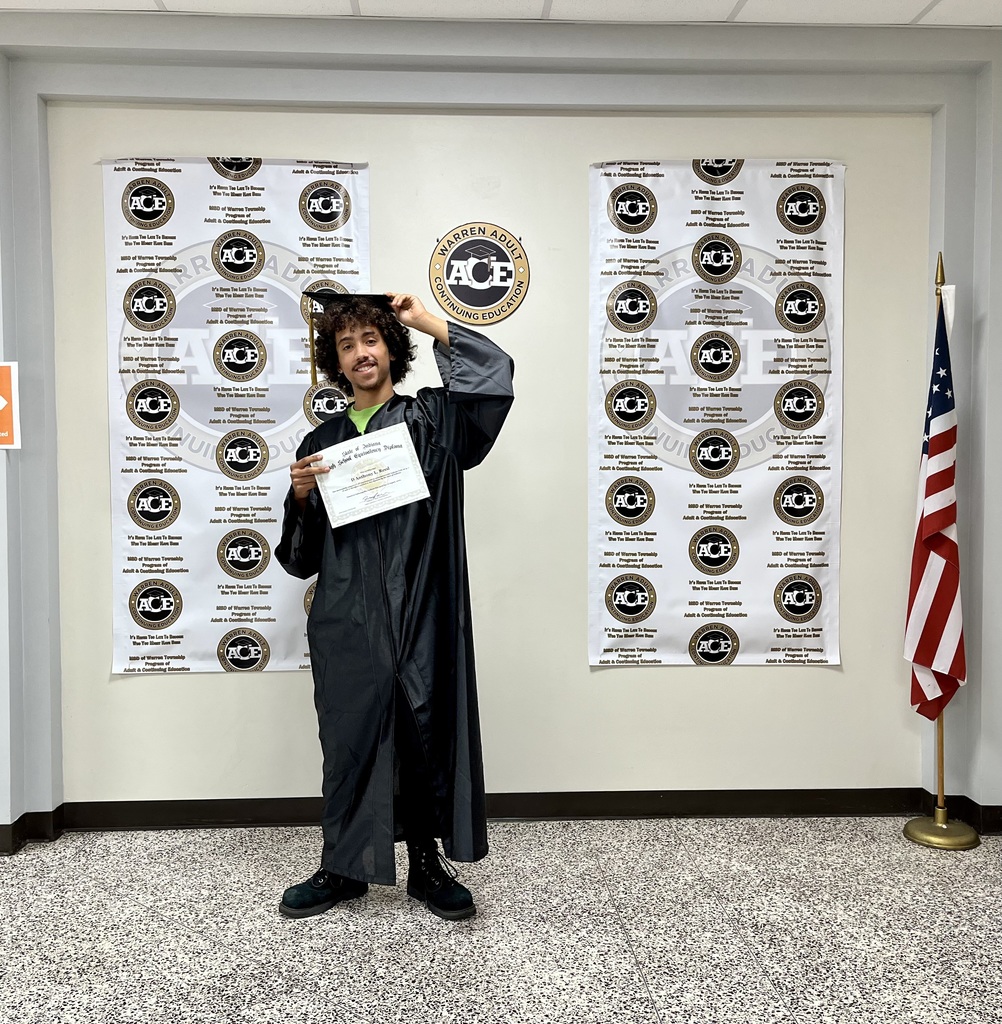 Students in our multilingual classes are presenting their end-of-the-quarter projects this week. It takes great courage to stand in front of others and present. We are very proud of our students' hard work and dedication. #WarrenWill #Warren_Adult_Ed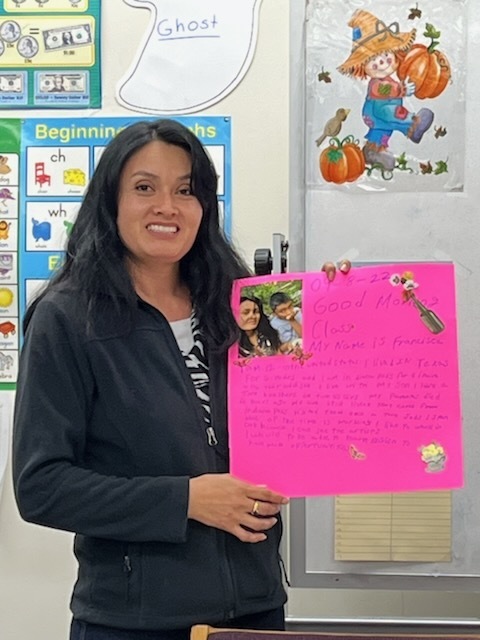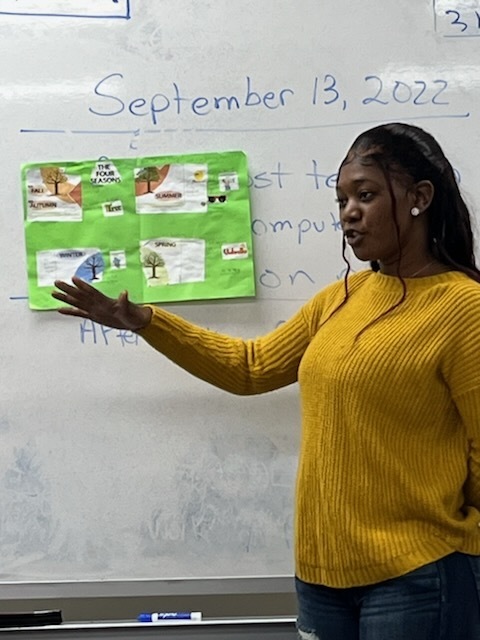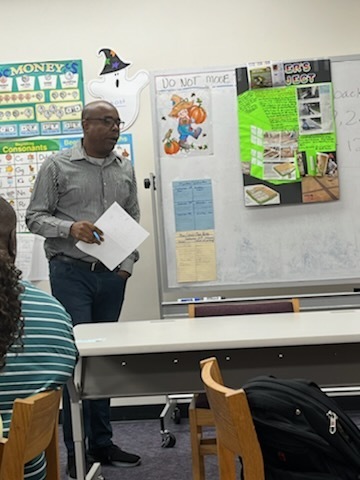 Congratulations Jiela D. Gray on your well deserved success!! #WarrenWill #Warren_Adult_Ed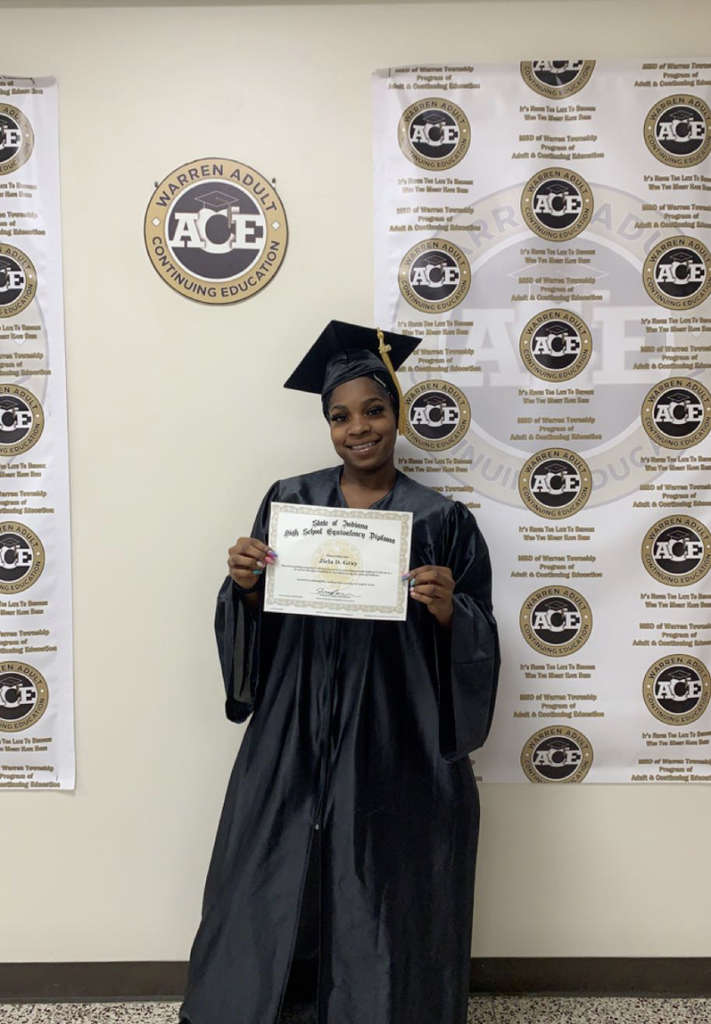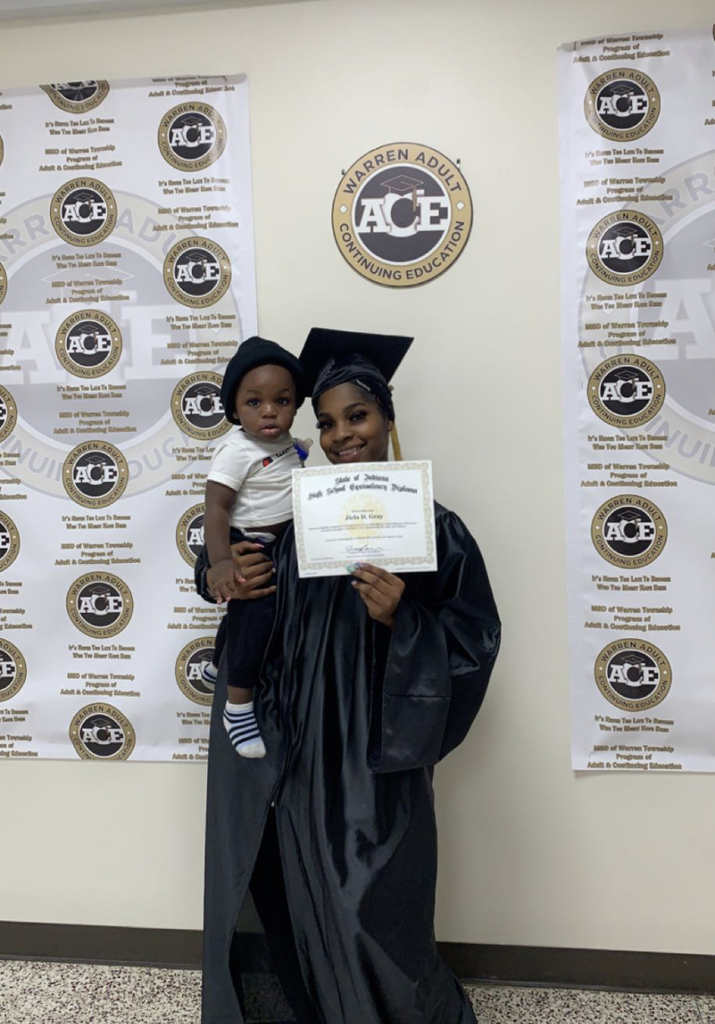 CNA students are back in class after weeks of clinicals. They will be taking the State Test in two weeks. We are wishing you all, great success on the test. You've all made it this far and we are positive that every one of you will come out victorious! #WarrenWill #Warren_Adult_Ed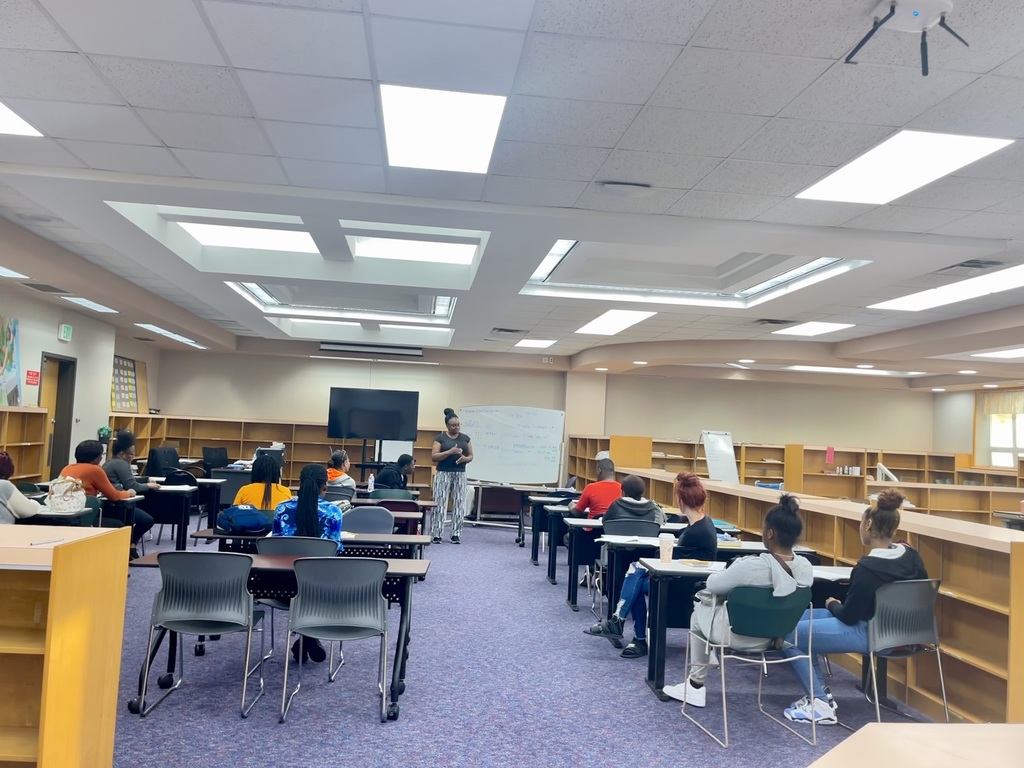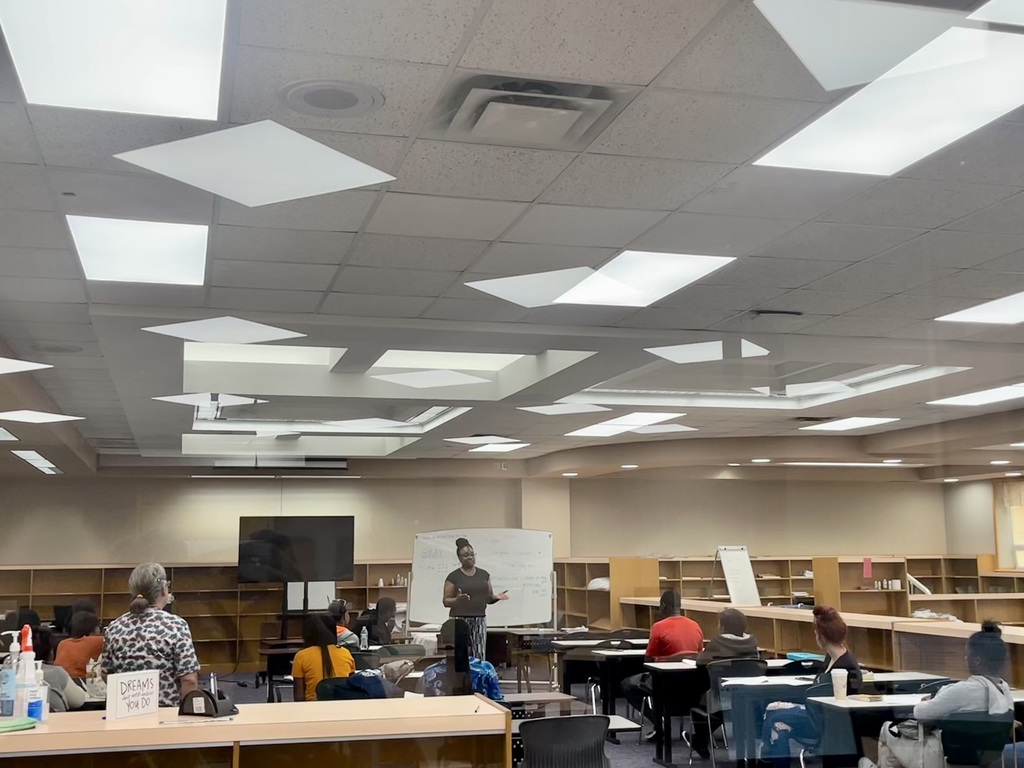 Congratulations, Doreen Edmond! You stayed so consistent throughout these years and your hard work has finally paid off!! We are all so proud of you. #WarrenWill #Warren_Adult_Ed🤓🥳🎓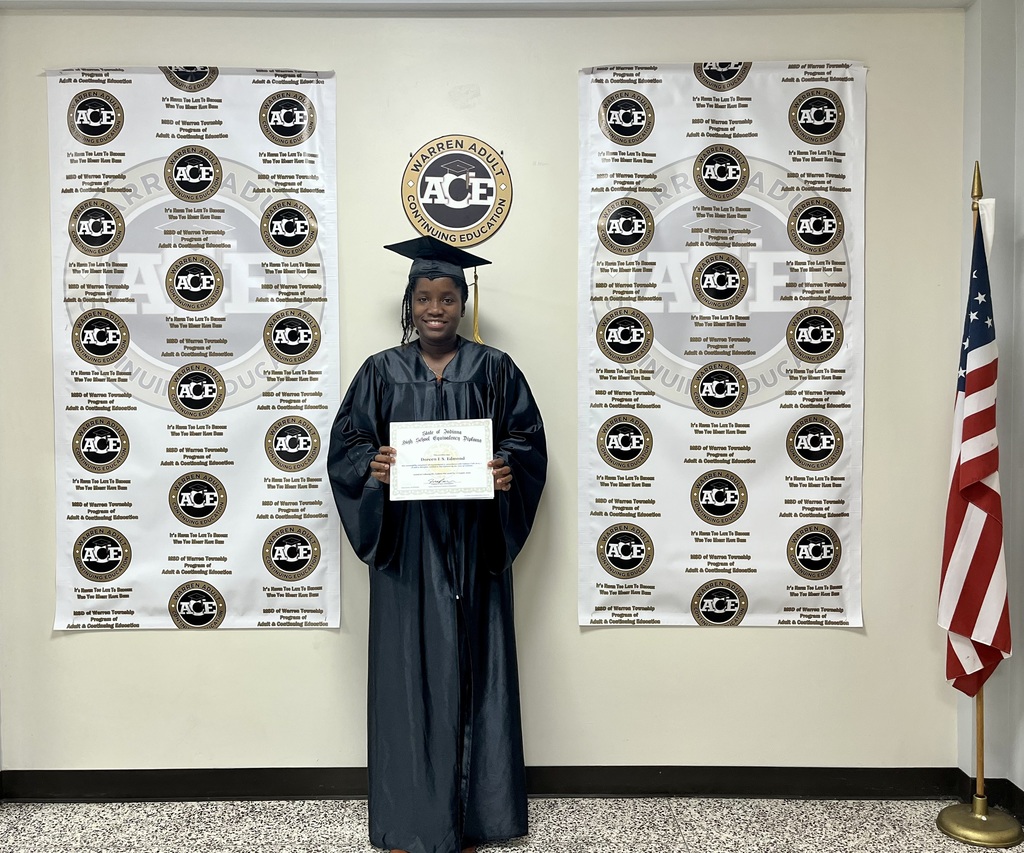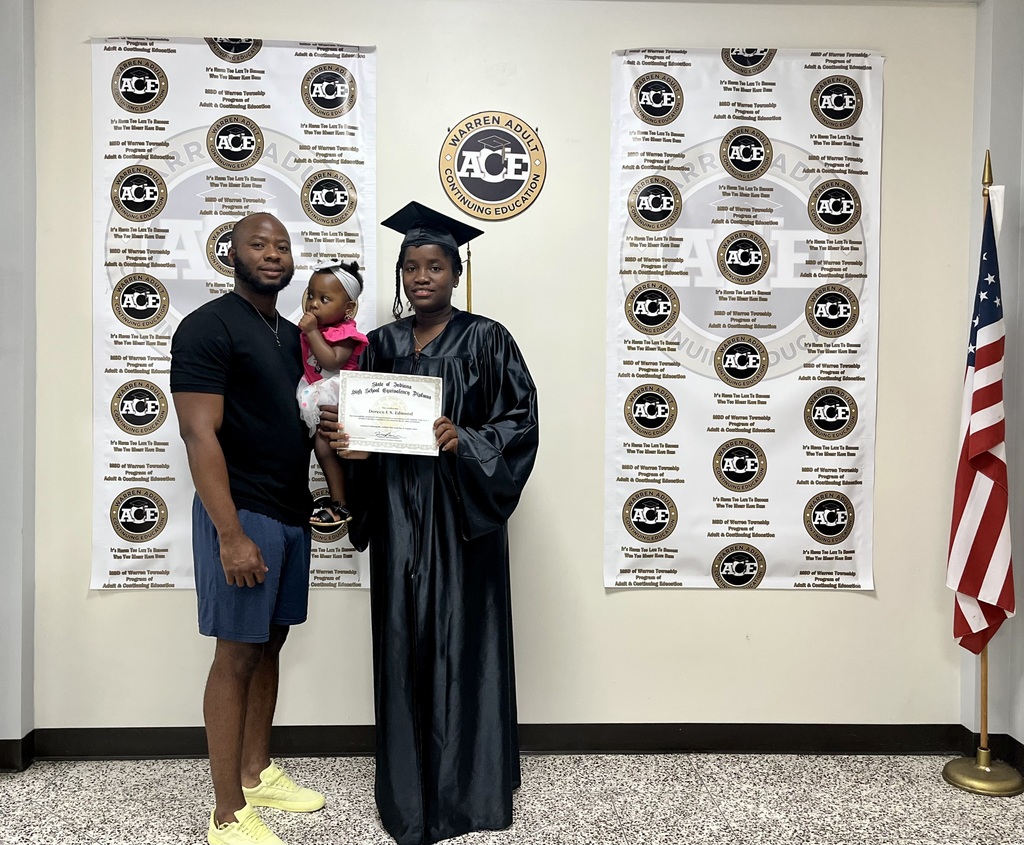 Congratulations, Naveah Noyd! We are so proud of you!! 🥳👏 #WarrenWill #Warren_Adult_Ed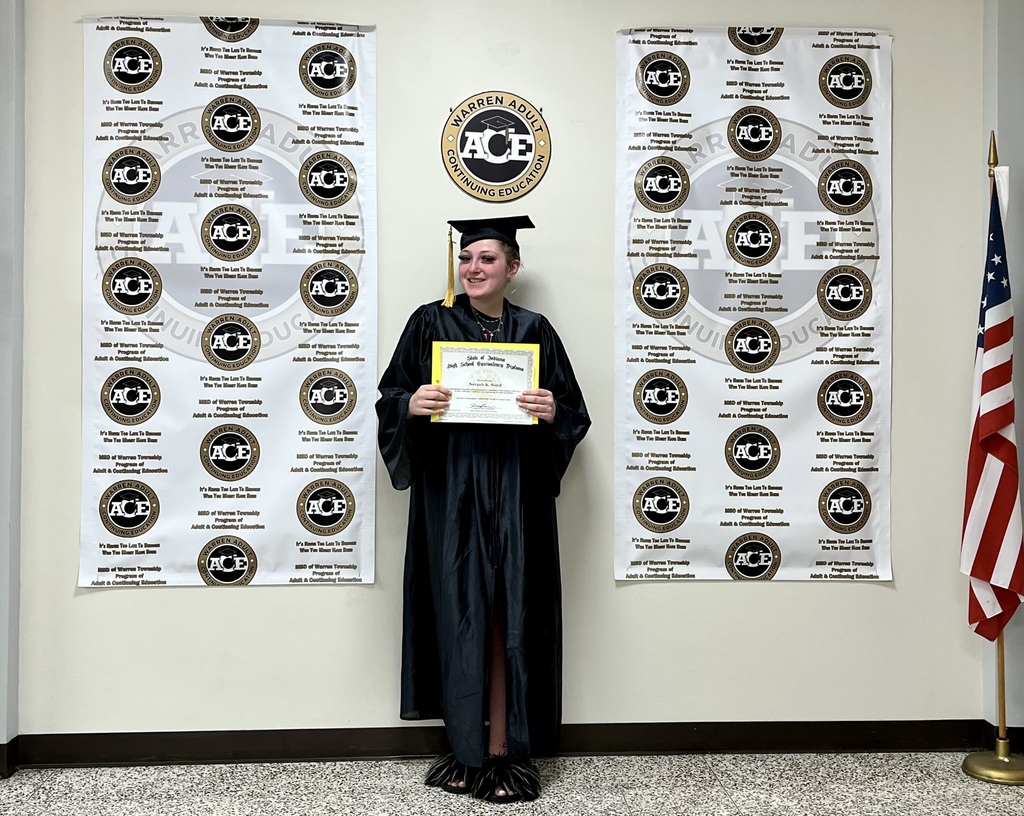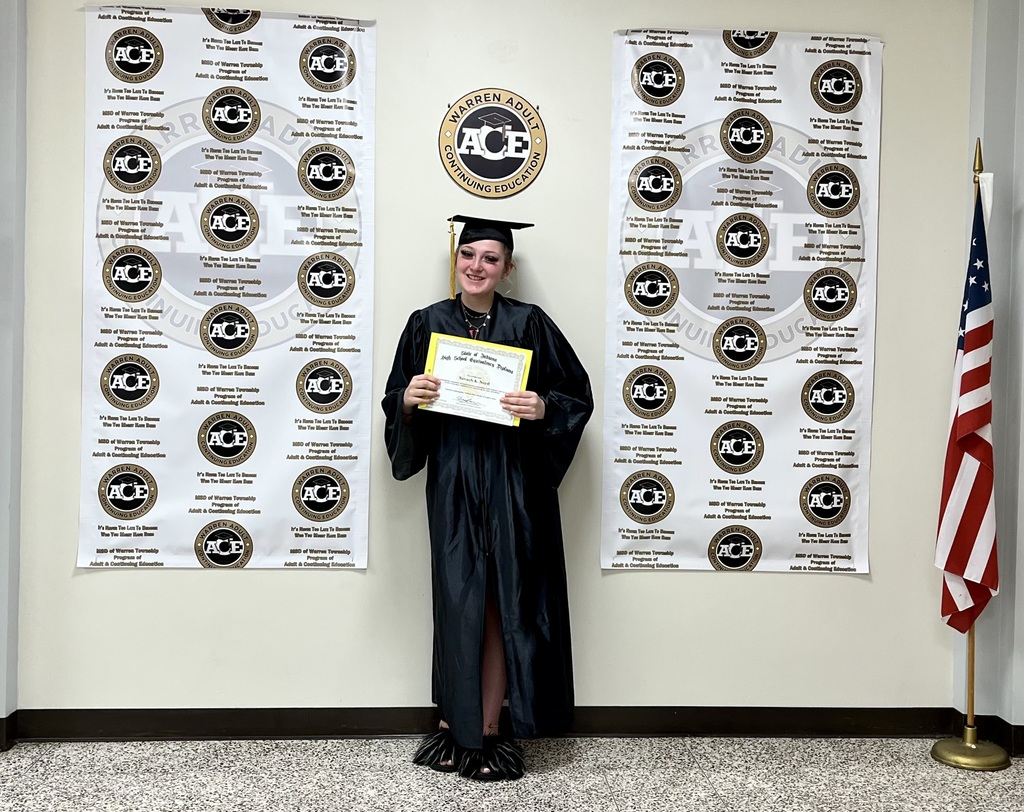 Congratulations to Mr. Phillip's students who made an Educational Advancement this week. Well done everyone! #WarrenWill #Warren_Adult_Ed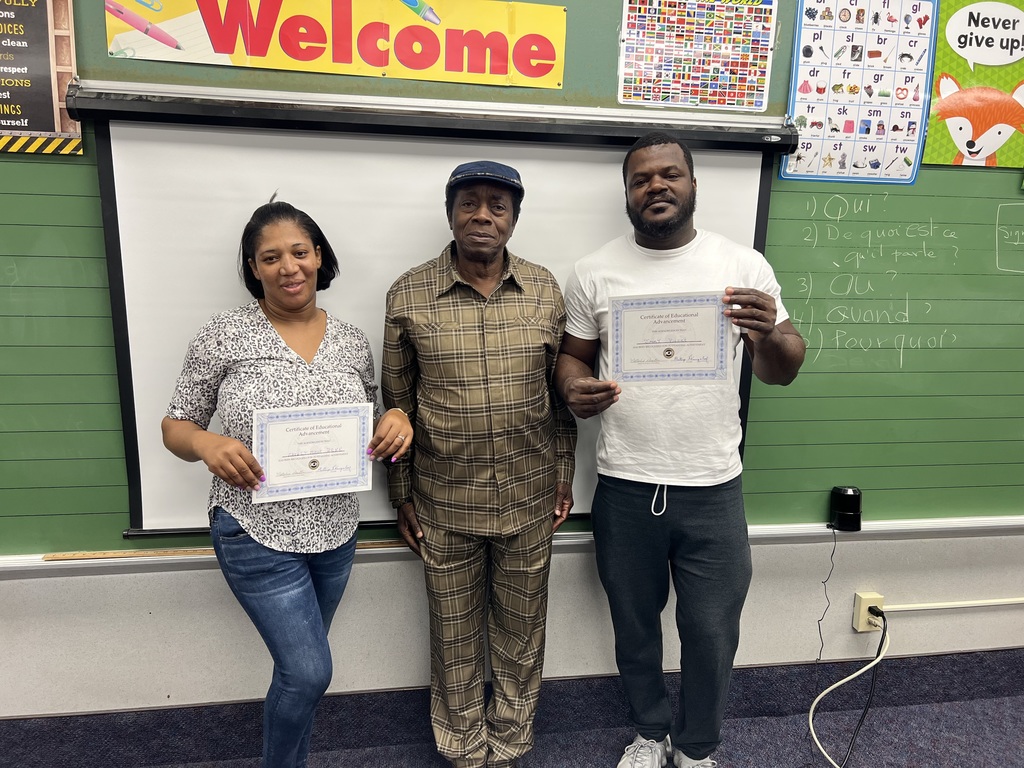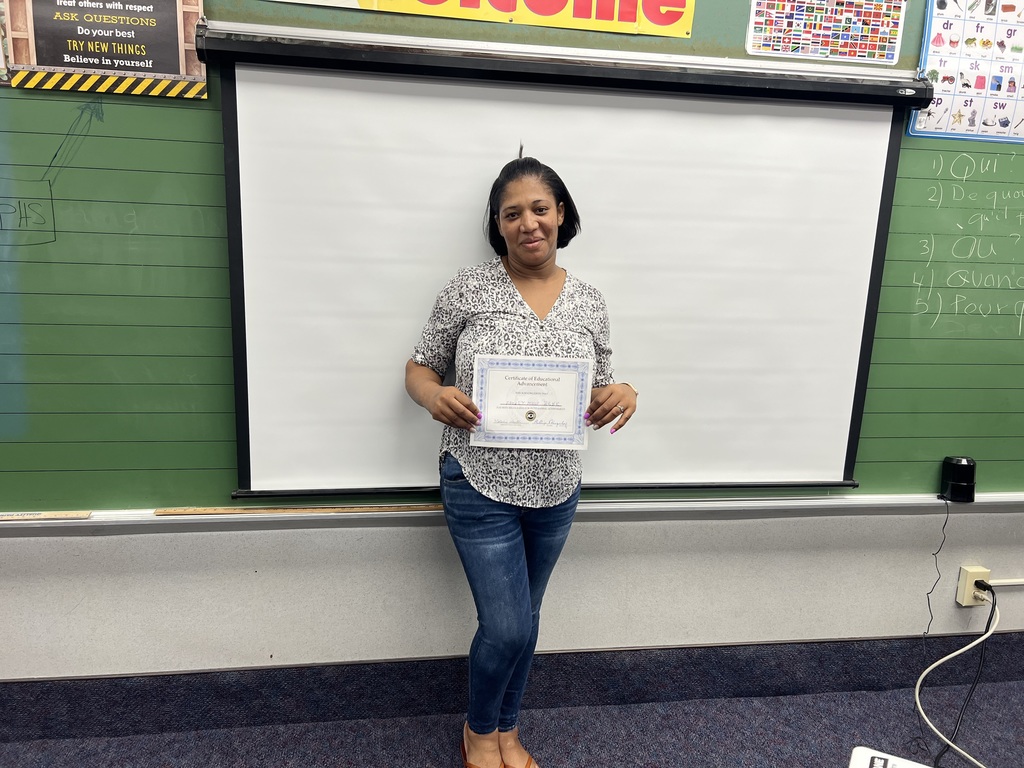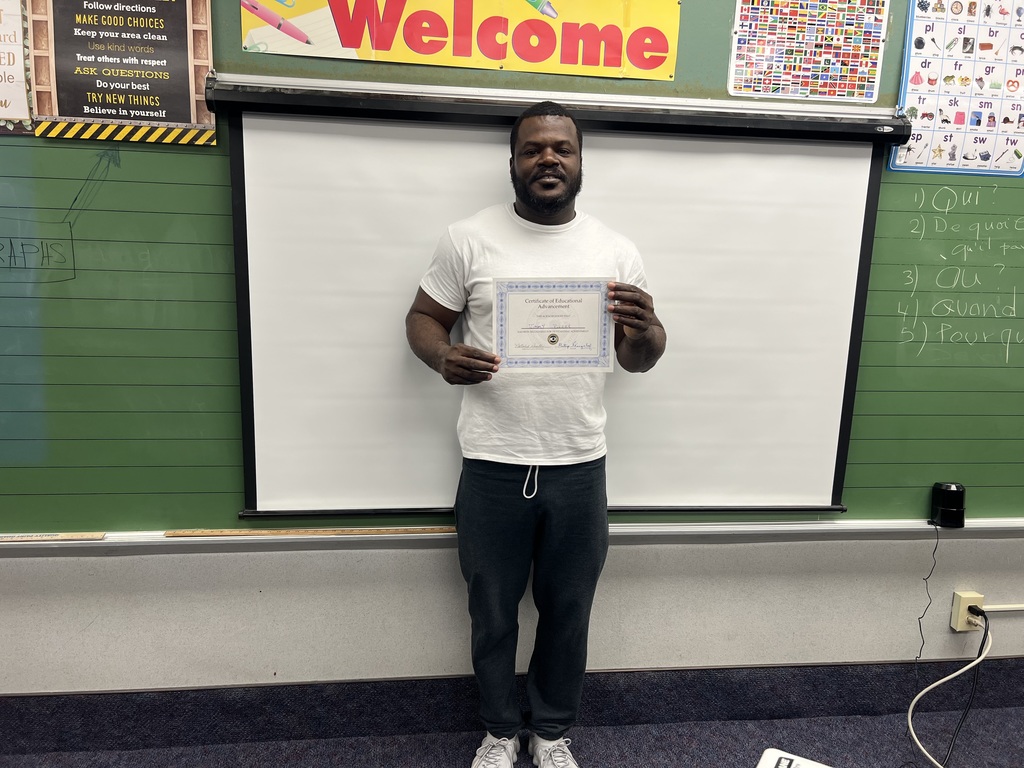 On Wednesday, ACE had the honor of hosting a visit with Dr. Hanson at Highlander Park. We are grateful that he stopped by and spoke with our students. The students and staff are so appreciative of Dr. Hanson's support and the support of the MSD of Warren Township. #Warren_Adult_Ed