Join Team Warren! We're hiring bus drivers, bus monitors, custodial team, food services, instructional assistants, student safety officers, and more! Stop by our Hiring Event at Highlander Park on Wednesday, Feb. 23, between 8:30 a.m. - noon, or apply at
https://www.applitrack.com/warrentmsd/onlineapp/

Students are working hard on learning English with the legendary Deb Graves! Deb have taught for 30 years!! #WarrenWill#Warren_Adult_Ed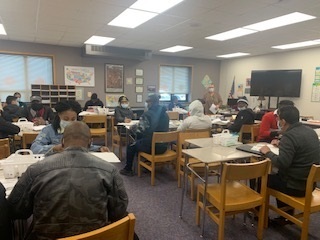 Are you wanting to earn your HSE or improve your English? Join our next orientation today! #WarrenWill#Warren_Adult_Ed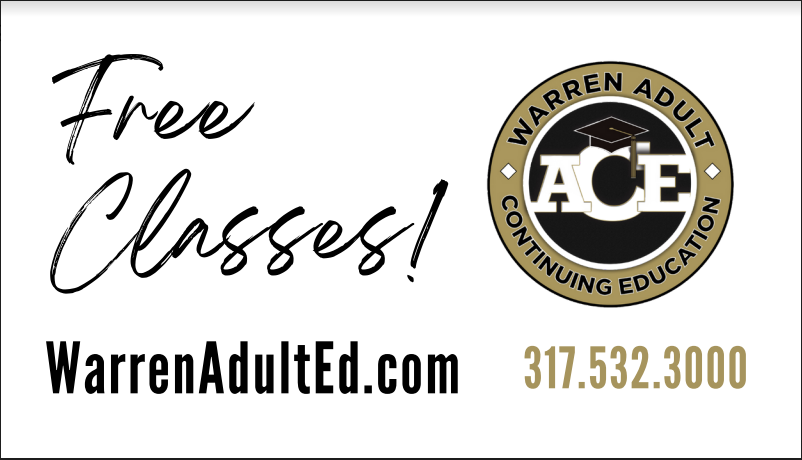 Warren graduate Megan McQuade 2017 uses her talents and blessings to teach ESL at Warren Adult Education! #WarrenWill#Warren_Adult_Ed

MSD of Warren Township will be hosting a Hiring Event on February 23, held at Highlander Park(10502 E 21st St) from 8:30AM-Noon .There will be onsite interviews for lots of positions within Warren Township, don't miss out on this awesome opportunity. #WarrenWill #Warren_Adult_Ed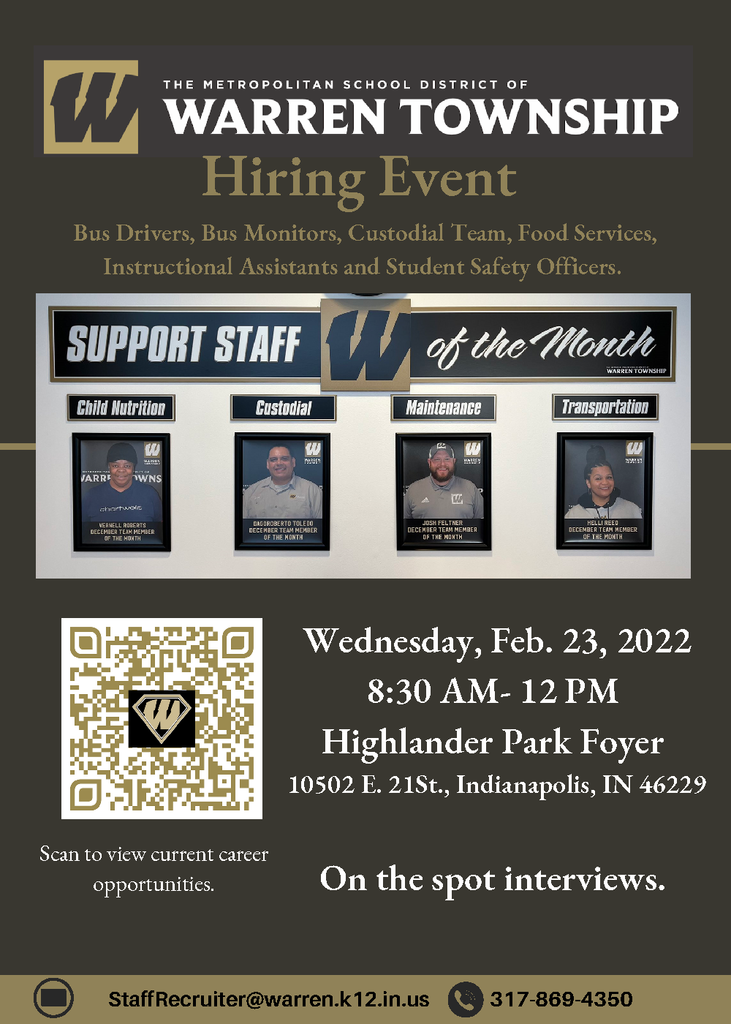 Check out our HSE classes in Greenfield at our new location - 20 West South Street #WarrenWill#Warren_Adult_Ed

Students enjoy talking and getting to know each other during break time. #WarrenWill#Warren_Adult_Ed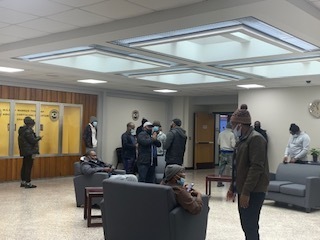 Thank you Dr. Hanson and Mr. Orellana for visiting Warren Adult Education at Highlander Park. We appreciate your support! #WarrenWill#Warren_Adult_Ed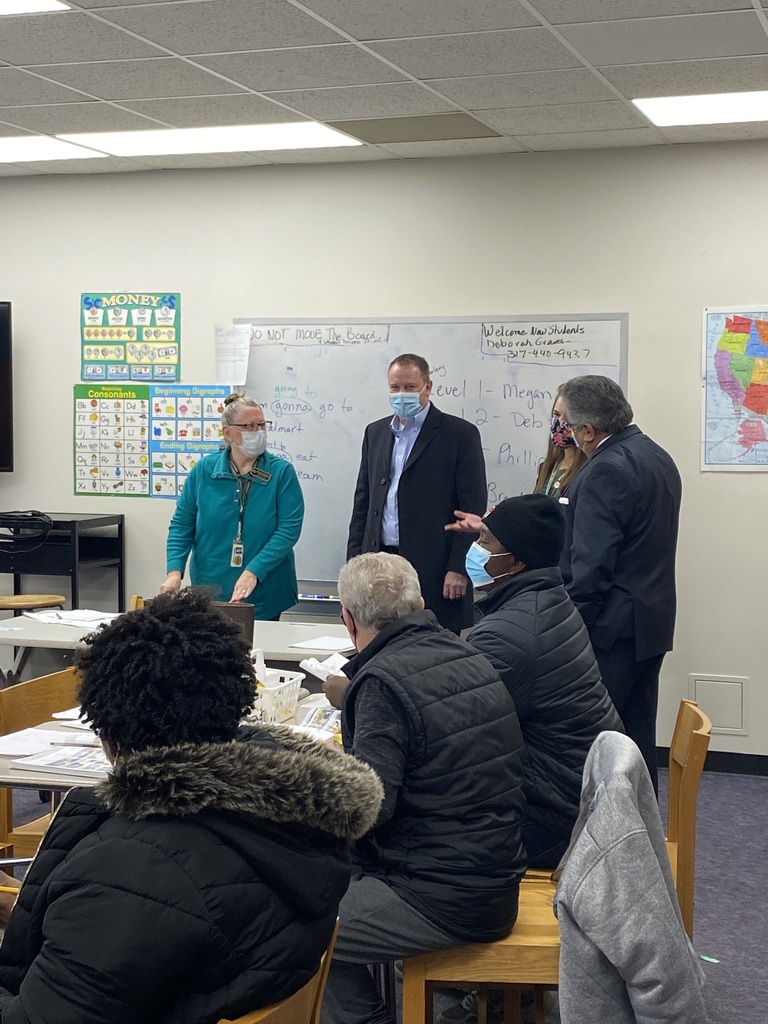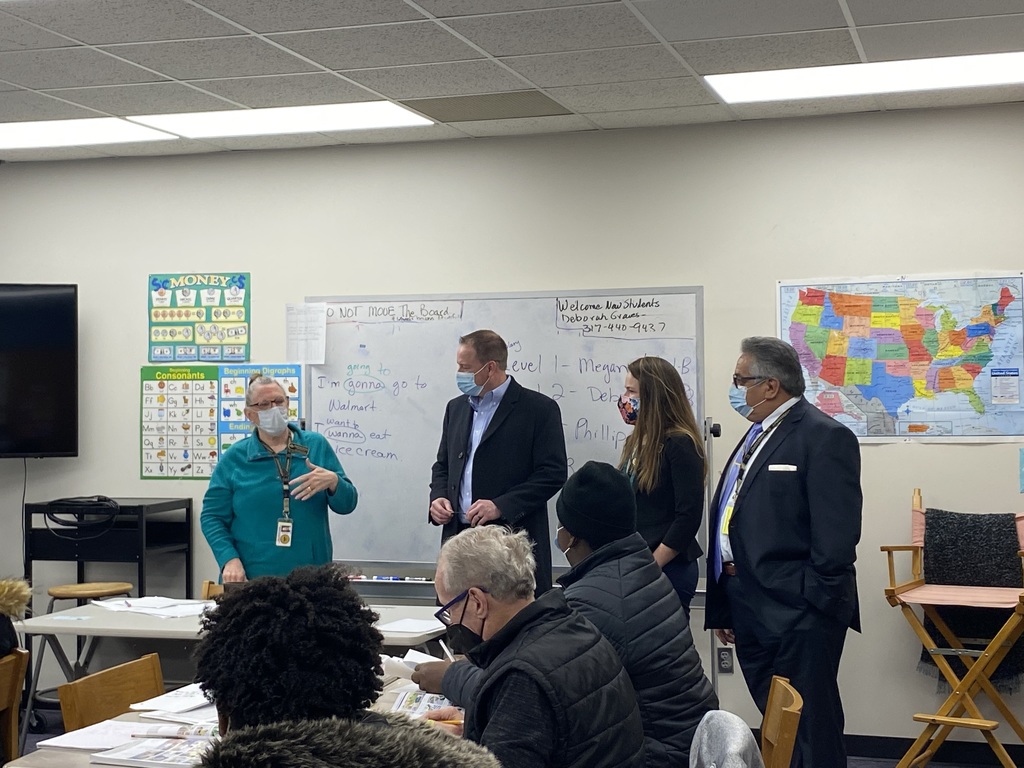 Train now to become a Certified Nursing Assistant! We offer free classes to earn your CNA Certification. Classes start April 18, 2022. Give us a call today for more information at 317-532-3000 #WarrenWill #Warren_Adult_Ed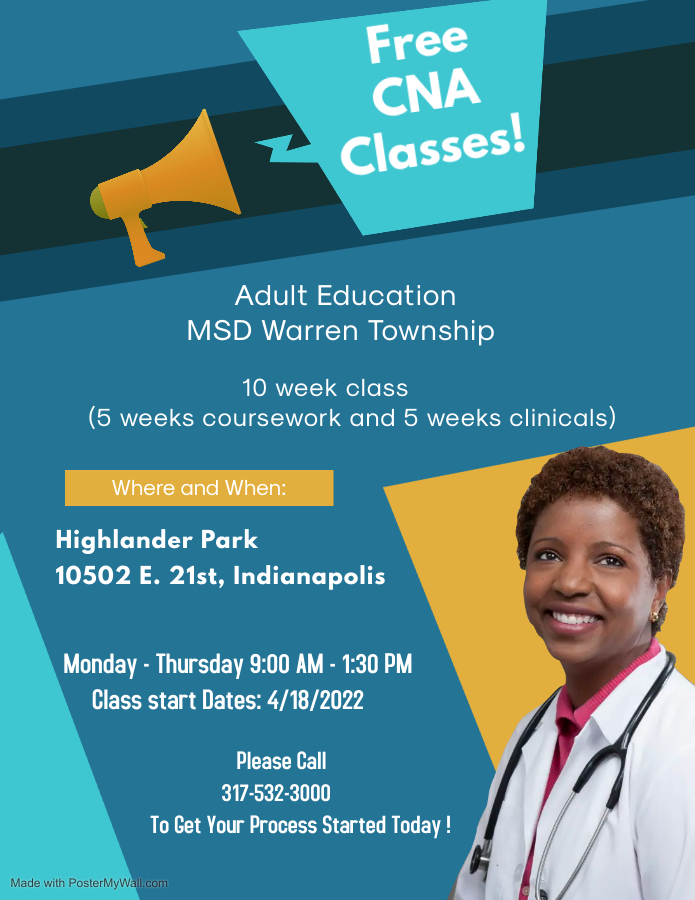 We appreciate our partnership at @RosewalkIndy This is our first CNA cohort of 2022! #WarrenWill#Warren_Adult_Ed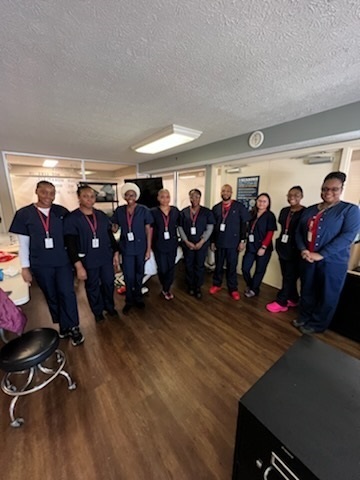 Today students wrote love notes and placed candy inside a box they decorated. They shared delicious cake and coffee. Students spent time getting to know one another, laughing, and talking with each other. Have a Happy Valentine's Day!! #WarrenWill#Warren_Adult_Ed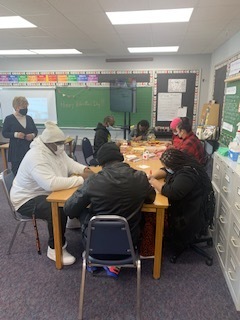 Congratulations Jakeira Croney for earning your diploma! #WarrenWill#Warren_Adult_Ed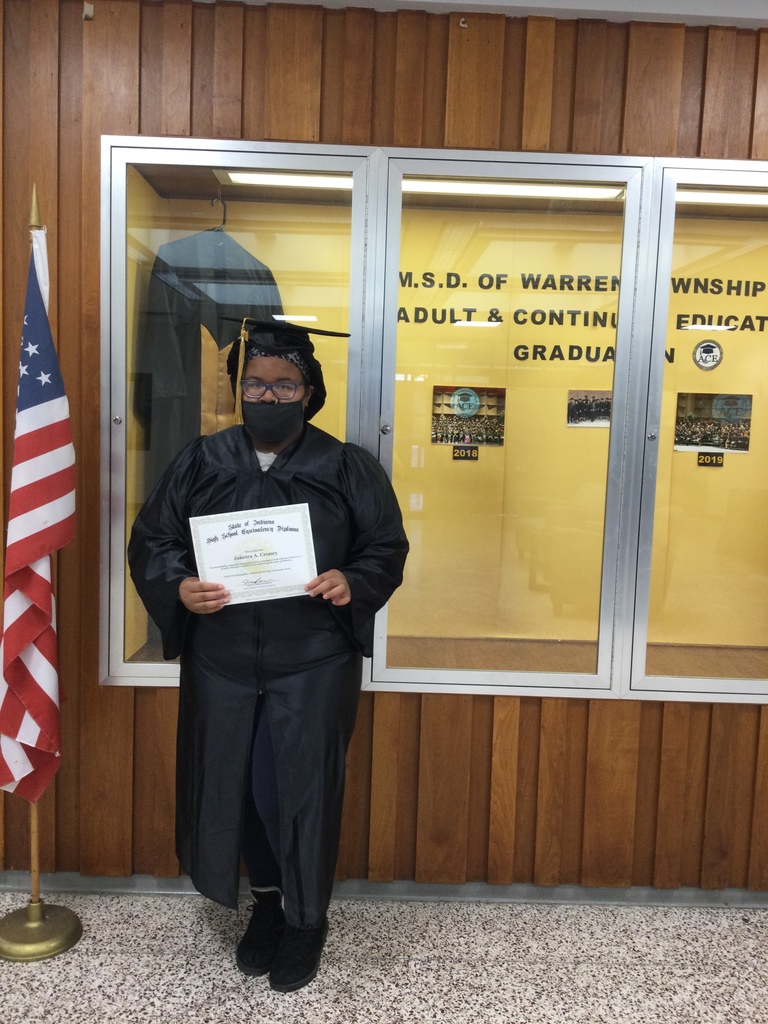 Congratulations Christamar Estima for earning your diploma! #WarrenWill#Warren_Adult_Ed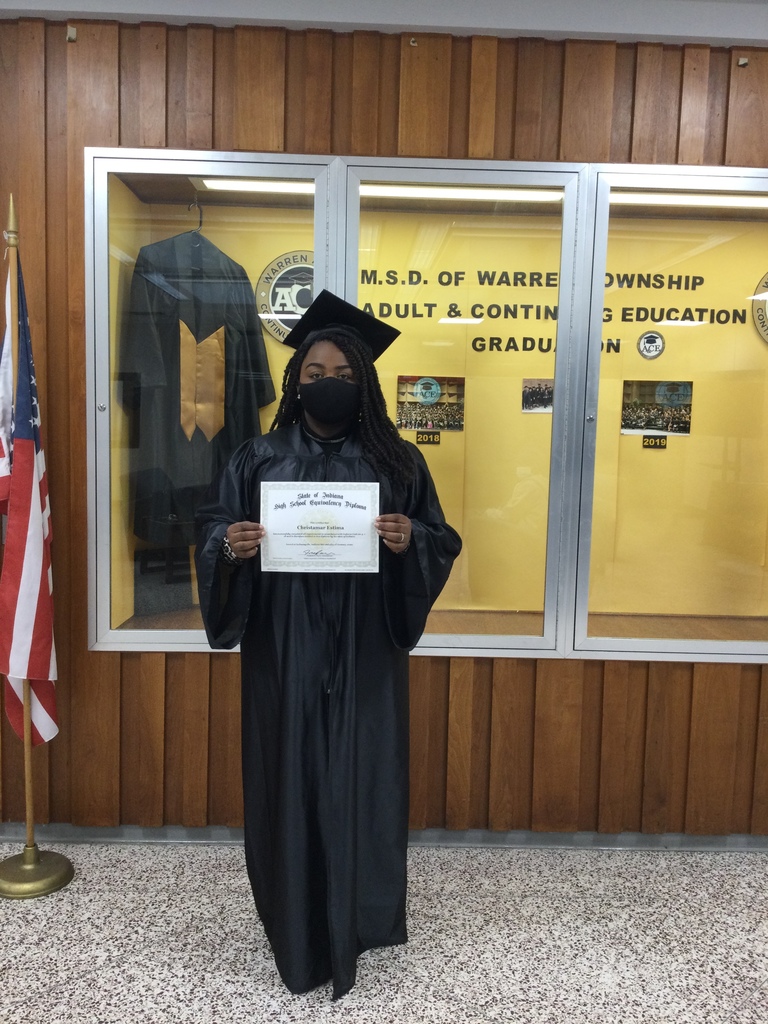 Congratulations Jamika Bronson for earning your diploma! We are looking forward to you joining our phlebotomy classes! #WarrenWill#Warren_Adult_Ed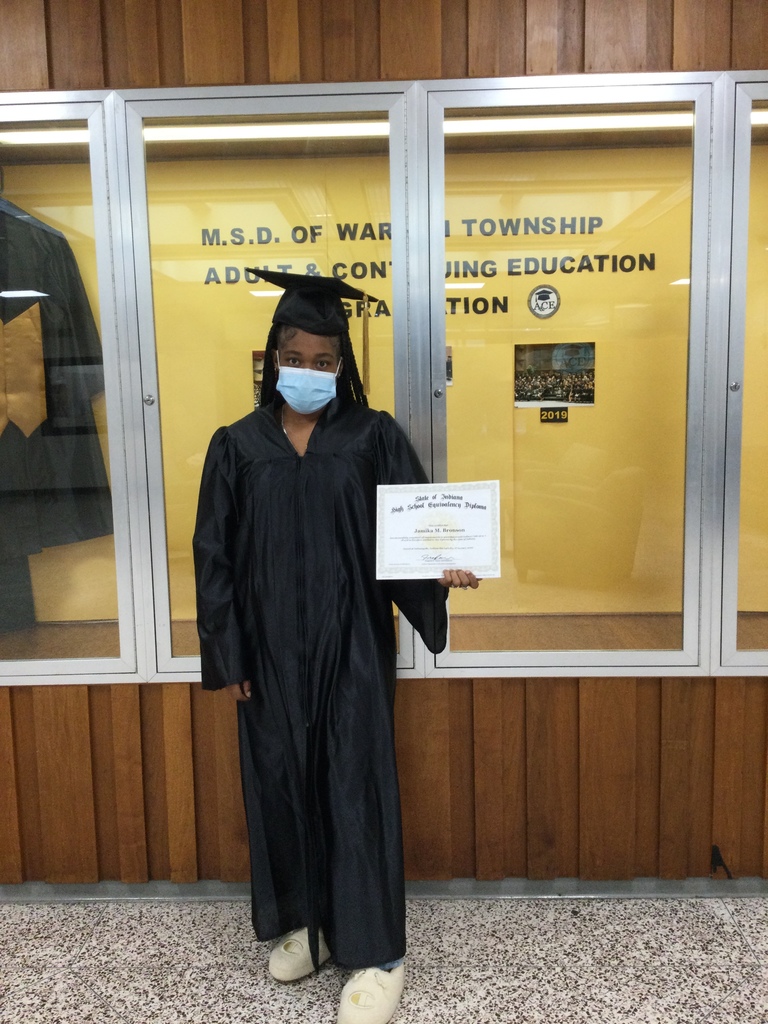 REMINDER: Clinic for flu shots, immunizations required for school-age children, and COVID vaccines (age 5+) TODAY from 4-7 p.m. at Moorhead Community Resource Center. Register at
http://patients.vaxcare.com/registration
. Enter the enrollment code, IN65942, and then select Warren Schools-2/8.

Our Adult Education Director, Natalie Reuter with Mehki Cook, our latest Warren HSE Graduate. Cheers to this astounding accomplishment and to many more!! #WarrenWill #Warren_Adult_Ed

Look at the beautiful sunrise views from Highlander Park! Mondays are great to greet a new week full of optimism and wisdom. Wishing you all the best. #WarrenWill #Warren_Adult_Ed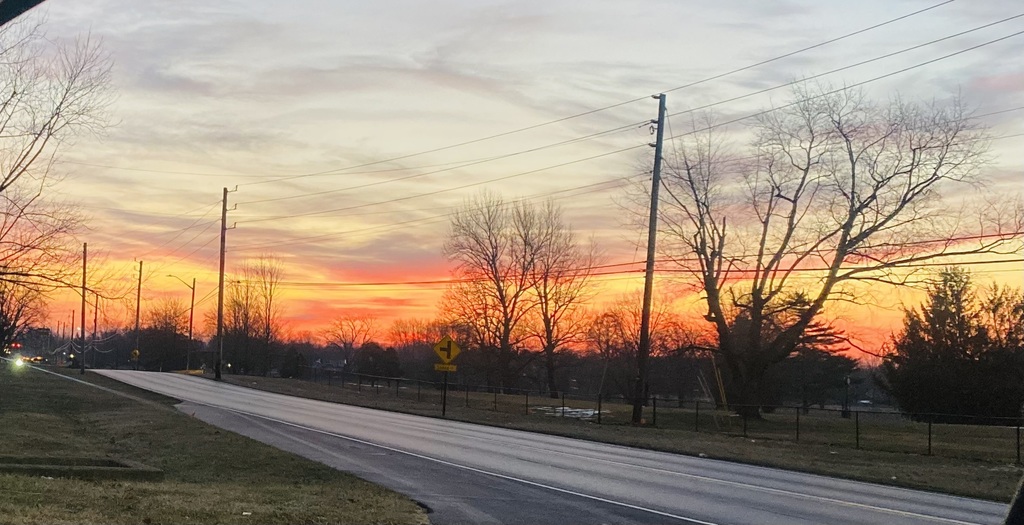 Happy Friday! It's time to celebrate all the hard work that led to this joyful occasion. You did it, Benjamin Ramos!! Hearty congratulations to you. #WarrenWill #Warren_Adult_Ed

Hurry!! Our next HSE Orientation will be on February 7th and 8th. Don't wait any longer! Come continue your education with us at Highlander Park or any of our other sites. For more information and to register, Visit
www.warrenadulted.com
#WarrenWill #Warren_Adult_Ed

"Due to anticipated weather, MSD Warren Township schools will have an eLearning Day on Wednesday, Feb. 2, and Thursday, Feb. 3, 2022."